The trick is not to be the perfect woman but in using the right weapons to be the closest, and have an eye concealer on hand can help you achieve it. It is a cosmetic part of the emergency kit cosmetic any woman, because beyond hide dark circles, it is the ideal tool to cover small imperfections.
With these 15 simple tricks to use it, I'm sure you never want to leave home without a correction in the bag.
1. Corrects your eyeliner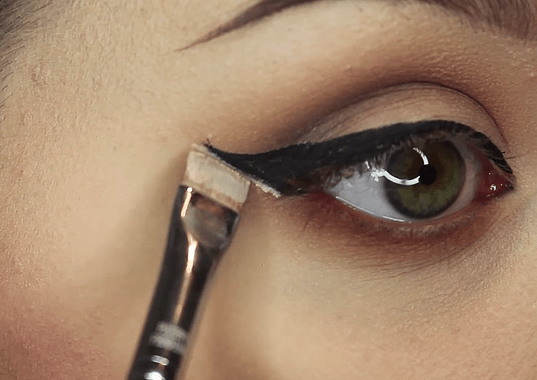 With the help of an angular brush and a little concealer.